Strengthening the resilience of drought-affected farming families in Guatemala's dry corridor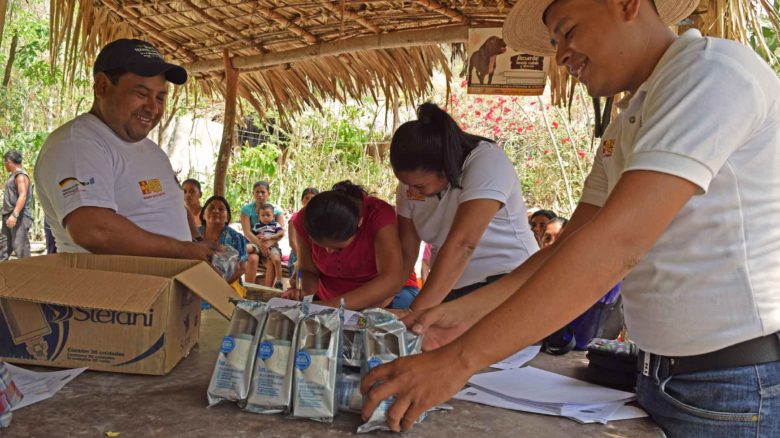 Countries: Guatemala
Type of project: Humanitarian Aid
Donors: Aktion Deutschland Hilft (ADH)
Project duration: 01 Jan 2019 - 30 Jun 2019
Budget: € 24,603
Direct beneficiares: 350
Status: Completed
Location:
| Land/Region | Department | Municipality |
| --- | --- | --- |
| Guatemala | - | - |
Map of the areas of intervention:
Partner:
Asociación Regional Campesina Chorti (ASORECH)
General Objective:
Fortalecimiento de la resiliencia de familias campesinas afectadas por la sequía en el corredor seco de Guatemala.
Specific Objective:
Fortalecer la resiliencia de 70 familias de pequeños agricultores en el contexto del problema de la sequía.
Outputs:
(1) Food security by promoting the cultivation of basic foodstuffs
1.1 Distribución de semillas, insumos agrícolas y herramientas
1.2 Capacitación en prácticas agrícolas para la adaptación al cambio climático
(2) Improving access to safe water and hygiene education
2.1 Distribución de velas de filtro de agua y sets de filtros de agua
2.2 Formación en hábitos higiénicos
(3) Health promotion by strengthening local health posts
3.1 Equipamiento básico, entrega de consumibles y obras de mejora.
3.2 Formación de promotores voluntarios de salud comunitaria