Humanitarian aid for the most vulnerable families of people with disabilities affected by hurricane Julia in Nicaragua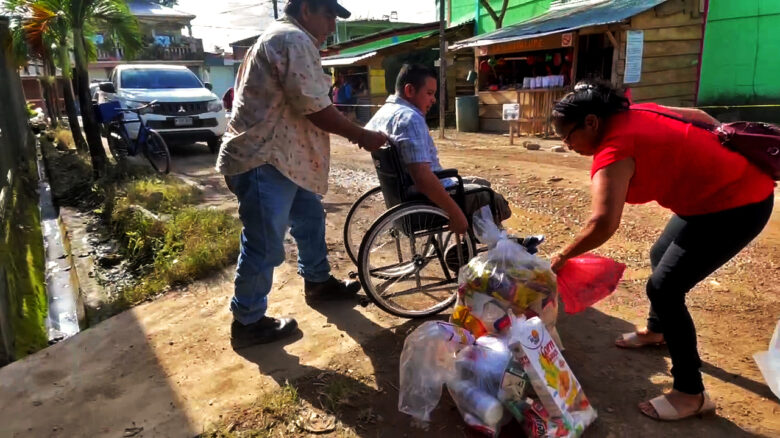 Countries: Nicaragua
Type of project: Emergency
Donors: ASB
Project duration: 20 Dec 2022 - 23 Dec 2022
Budget: € 20,000
Direct beneficiares: 90
Status: Completed
Location:
Land/Region
Department
Municipality
Nicaragua
Southern Caribbean Coast
Laguna de Perlas
Southern Caribbean Coast
El Rama
Southern Caribbean Coast
Bluefields
Map of the areas of intervention:
Partners:
Federation of Associations of Persons with Disabilities in Nicaragua (FECONORI)
General Objective:
Contribute to the improvement of the living conditions of vulnerable persons with disabilities affected by Hurricane Julia.
Specific Objective:
Emergency aid for vulnerable people affected by hurricane Julia, specifically in the municipalities of: Laguna de Perlas, El Rama and Bluefields (South Caribbean Coast - Nicaragua).
Outcomes:
R#1: Improvement of hygiene conditions:


Distribution of 90 hygiene kits

R#2: Improved food security:


Distribution of 90 basic foodstuff

R#3: Access to auxiliary aids for persons with disabilities


Distribution of wheelchairs, walkers,

canes for the blind and crutches.

R#4: Training to persons with disabilities and their families, local authorities
Conducting awareness workshops for persons with disabilities, their families and local authorities on the importance of inclusion in preparedness, response and recovery processes and on conditions in shelters.