Food security for populations affected by climate change in Central America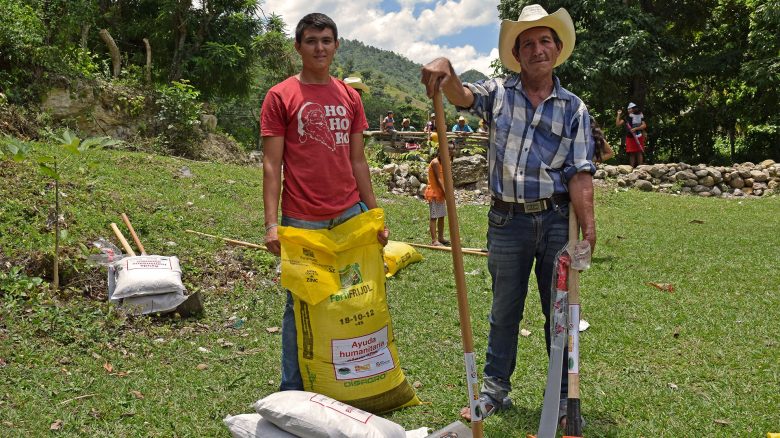 Countries: Honduras, Guatemala and Regional
Type of project: Food Security/ Climate Change
Donors: Federal Ministry for Economic Cooperation and Development (BMZ) and ASB, CORDES, ASORECH and CDH
Project duration: 01 Sep 2019 - 30 Aug 2022
Budget: € 1,466,667
Direct beneficiares: 20.720
Status: Completed
Map of the areas of intervention:
Impact:
Contribute to the Sustainable Food and Nutritional Security of Vulnerable Smallholder Families in the Central American Dry Corridor, affected by Climate Change
General Outcome:
Vulnerable smallholder farming families in the Central American dry corridor increase their resilience to drought through better risk management at regional, national and local levels.
Clusters:
Cluster #1:
Capacity building at the local level based on replicable experiences
Cluster #2:
Implementation of Early Warning Systems (EWS) at the local level
Cluster #3:
The capacities of national and regional DRR and FNS institutions to adequately manage drought situations have been strengthened.
Cluster #4:
Civil society organisations and networks influence DRR, FS and resilience at local, national and regional levels based on evidence and replicable experiences.
Enfoques de valor añadido del Proyecto:
Multi-level (local, national and regional)
Multi-sectoral (capacity building, early warning systems)
Multi-stakeholder (civil society and authorities)
Strong participatory and local reference character
Pilot character and multiplying effect
Inclusive Approach (Active inclusion of people with disabilities)
Gender approach
Approach to conservation and protection of the environment