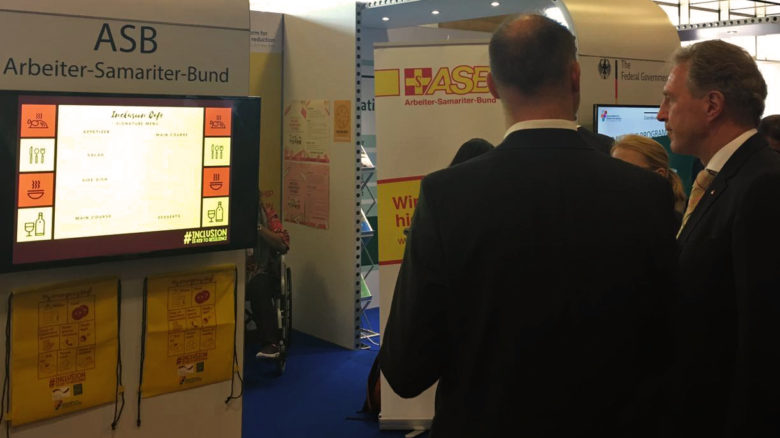 From 13 to 17 May 2019, during the Global Platform for Disaster Risk Reduction in Geneva, Switzerland, ASB had a stand at the UNDRR (United Nations Office for Disaster Risk Reduction) "Innovation Platform".
In this Innovation Platform, ASB was presented through a "restaurant" format on the theme: "Promoting the inclusion and leadership of people with disabilities in humanitarian response and Disaster Risk Reduction". All visitors to the ASB stand were offered a menu that included a list of "dishes". Each of these symbolized a short talk, presentation, short earthquake drill or video on different topics concerning inclusion in risk management, for example: The appetizer represented a brief explanation about ASB and its inclusive approach to risk management.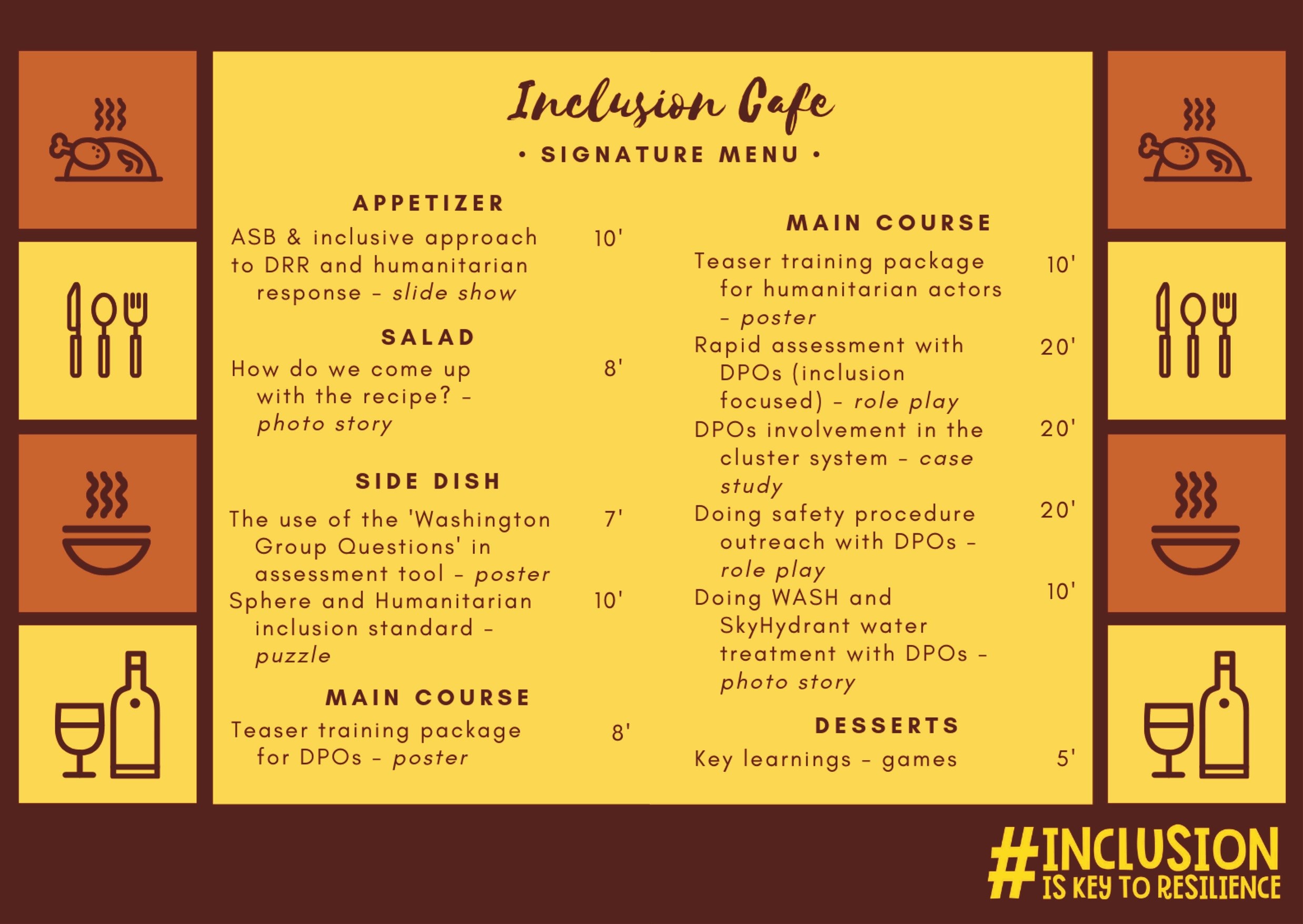 The "dishes" were made à la carte, i.e. visitors had the opportunity to decide which food was of most interest to them, not in any particular order. Those who already had some notion of the appetizer menu, for example, could go straight to the main course. If the visitor did not have much time he could order directly the dish he liked.
Among the most prominent visitors to the "Café de l'inclusion" were: Mr. Norbert Barthle - Parliamentary State Secretary of the Federal Ministry for Economic Cooperation and Development (BMZ) and Ms. Bärbel Kofler - German Government Commissioner for Humanitarian Aid and Human Rights.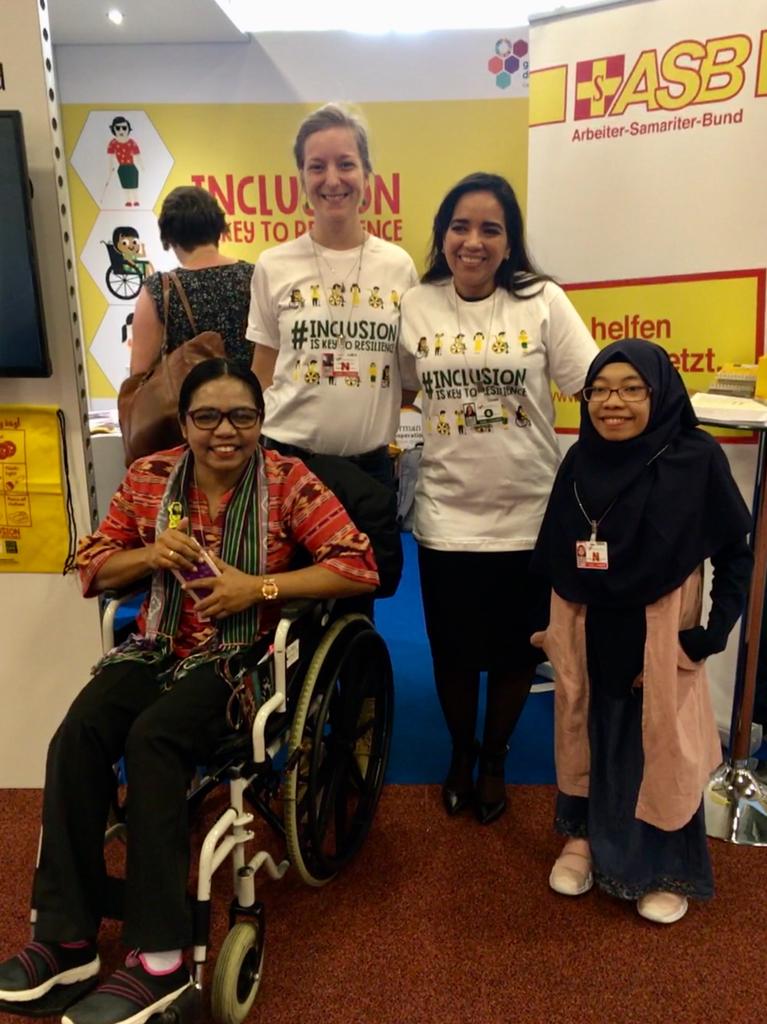 Mr. Sergio Cabañas - Executive Secretary of CONRED (National Coordinator for Disaster Reduction in Guatemala) was one of the most important visitors from the Latin American region, participating in the dynamics of the stand. Also present was Ms. Claudia Herrera Melgar - Executive Secretary of CEPREDENAC (Coordination Center for the Prevention of Disasters in Central America and the Dominican Republic), who we can see wearing the ASB T-shirt with the message "Inclusion is key to resilience", reaffirming her commitment to the inclusion of people with disabilities along with representatives of SICA (Central American Integration System).