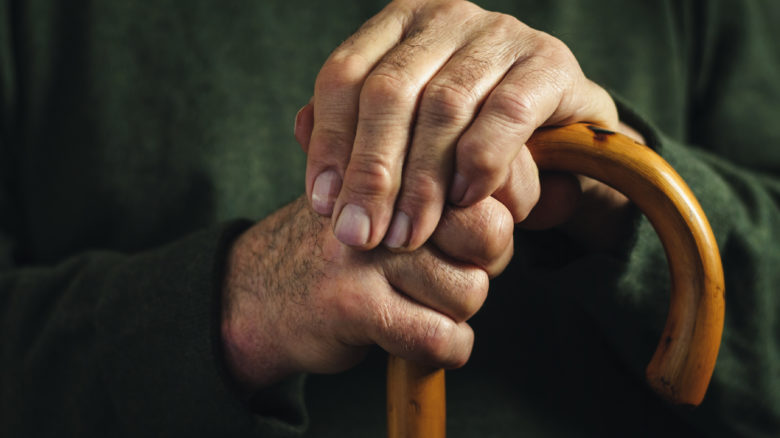 Visibilizing People with Disabilities: A Challenge in times of COVID-19
Although deaths from coronavirus are concentrated in the older population, primarily those with chronic illnesses, this virus can infect anyone. Some have pointed out that COVID-19, like many other pathogenic microorganisms, does not discriminate.
Disability and impacts in humanitarian crisis
In 2018 and 2019 three of the main figures in global humanitarian action (Sphere, ECHO, IASC) have released guidelines for the inclusion of people with disabilities in humanitarian action. A coincidence that constitutes a strong wake-up call to humanitarian actors to not forget or "leave out" this group. These guidelines recognise that people with disabilities are disproportionately affected by conflict and emergency situations and that their mortality rate is two to four times higher than that of people without disabilities. The latest data is derived from different research on the deaths caused by the earthquake and tsunami in Japan (2011), although unfortunately statistics on disability in other humanitarian crises are often non-existent.
The crisis generated by the new coronavirus pandemic is now confirming these claims. The World Health Organization has emphasized that more than 50% of deaths from COVID-19 in Europe were in geriatric hospitals, where the majority have some form of disability. In the United States it is estimated that 8 out of 10 deaths caused by this virus have been in people over the age of 65 and the United Nations considers that 46% of people over the age of 60 have a disability. Again, these data on deaths of people with disabilities are invisible, and there is no complete accuracy for older people either, as deaths from COVID-19 at home or in nursing homes have not always been counted.
COVID-19 does not discriminate, and the response to the pandemic?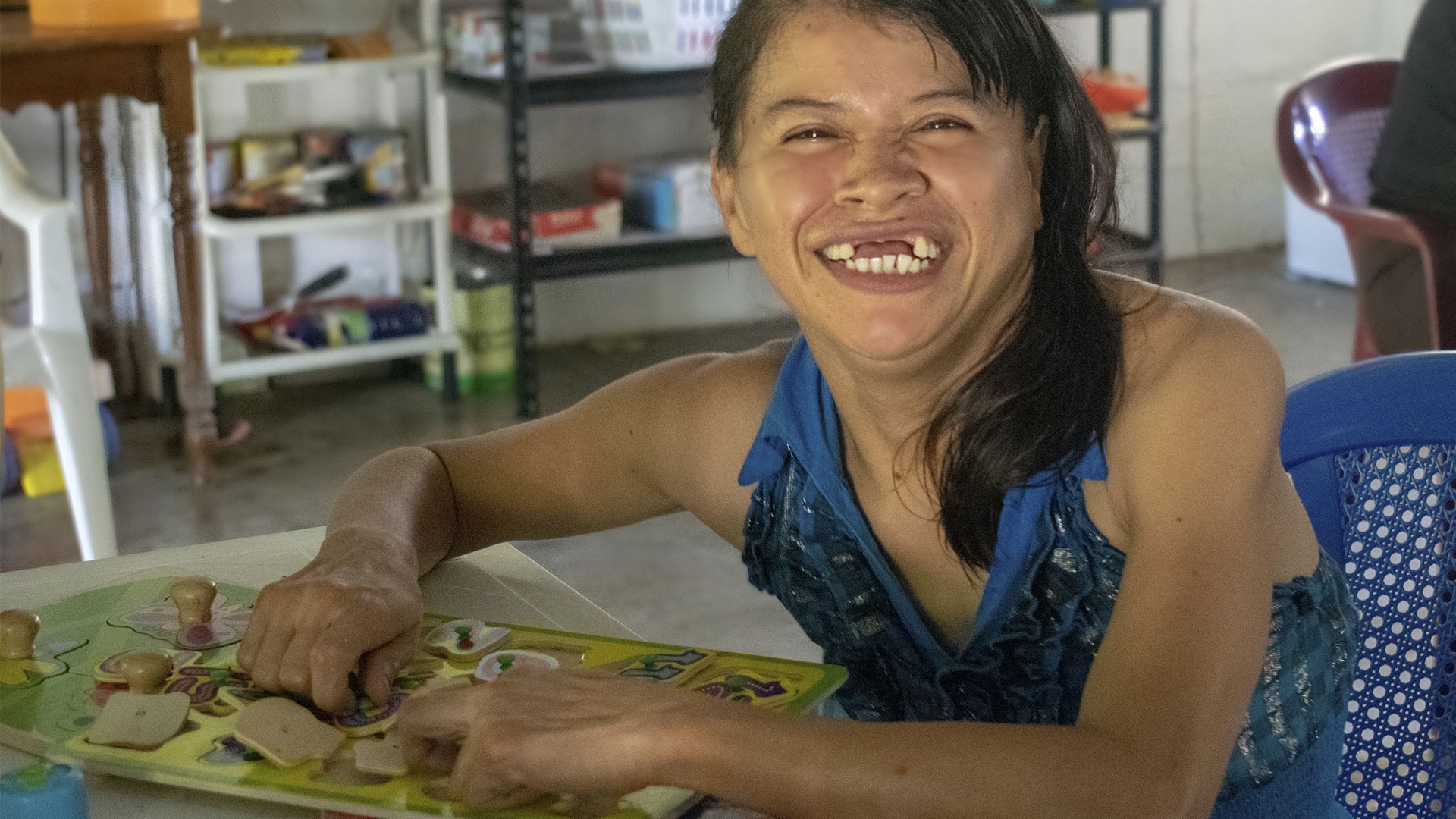 Although deaths from coronavirus are concentrated in the older population, especially those with chronic diseases, this virus can infect anyone. Some have pointed out that COVID-19, like many other pathogenic microorganisms, does not discriminate. Perhaps this could inspire us not to discriminate anyone in the response to the pandemic. But in what tangible ways can it be translated for States and other actors not to discriminate against persons with disabilities in this context? Let us look at some of them below:
Provide accessible information on the pandemic and the response to this crisis.
Identify and reduce barriers (physical, communicative, institutional and attitudinal) towards access to goods and services.
Pay close attention to the health of people who live in institutions (older people and people with disabilities), as these are places of high risk to COVID-19.
"Do not harm" with the response measures. For example, adjusting confinement methods for people with intellectual or psychosocial disabilities or those who depend on the support of others to eat or dress.
Reaffirm and demand that neither disability nor age be used as criteria for triage (methodology for prioritising patients in emergency medical services).
Not to interrupt, at times of strong pressure on health systems, certain key health services for people with disabilities, which likewise save lives, such as medicines for people with epilepsy or rehabilitation services.
Provide specific measures for persons with disabilities and their families (in the area of education or employment, telephone helplines, mental health issues, etc.)
Include people with disabilities in policies to support them in response to the current economic crisis.
Possess data disaggregated by sex, age and disability.
 The dual challenge of visibilizing people with disabilities
Many governments around the world and in Latin America are offering financial, tax or other assistance to companies and individuals who have lost their jobs or had their incomes reduced. The visibility of people with disabilities must be concretized in aid that also reaches families with at least one member with a disability (31% of Guatemalan families in the case of the recent National Disability Survey in Guatemala, which applied the questions of the Washington group). And we can only know whether those families with members with disabilities, who are more prone to poverty, have been recipients of such state or international assistance if institutions have disaggregated data on their beneficiaries and their families. Only then will we be able to verify if inclusion is real. A dual challenge of visibility: in participation in allowances, services or programmes, and in reliable data and statistics.
Making people with disabilities visible begins with knowing what is happening to them in this year 2020, when the whole world is sailing without many certainties into unknown waters. This requires research and assessment of needs to clarify the difficulties and necessities experienced by this group, also in comparison with what people without disabilities have experienced. Some surveys already conducted at the end of March pointed to this direction: ASB conducted a nationwide internet survey in Indonesia of people with and without disabilities on issues related to information dissemination and COVID-19 and ONG Inclusiva made a survey answered online by more than 2000 persons with disabilities from 60 countries on the impact of the pandemic on their lives. Further efforts should be done to get a better picture of the reality of persons with disabilities in times of the new coronavirus, although there is already substantial literature on COVID-19 that can be reviewed [i]. on-line por más de 2000 personas con discapacidad de 60 países sobre el impacto de la pandemia en sus vidas. Nuevos esfuerzos deben ser hechos para conseguir una mejor fotografía de la realidad de las personas con discapacidad en tiempos del nuevo coronavirus, aunque exista ya una abundante bibliografía sobre COVID-19 que puede revisarse[i].
Interdependence and bridges that must be shortened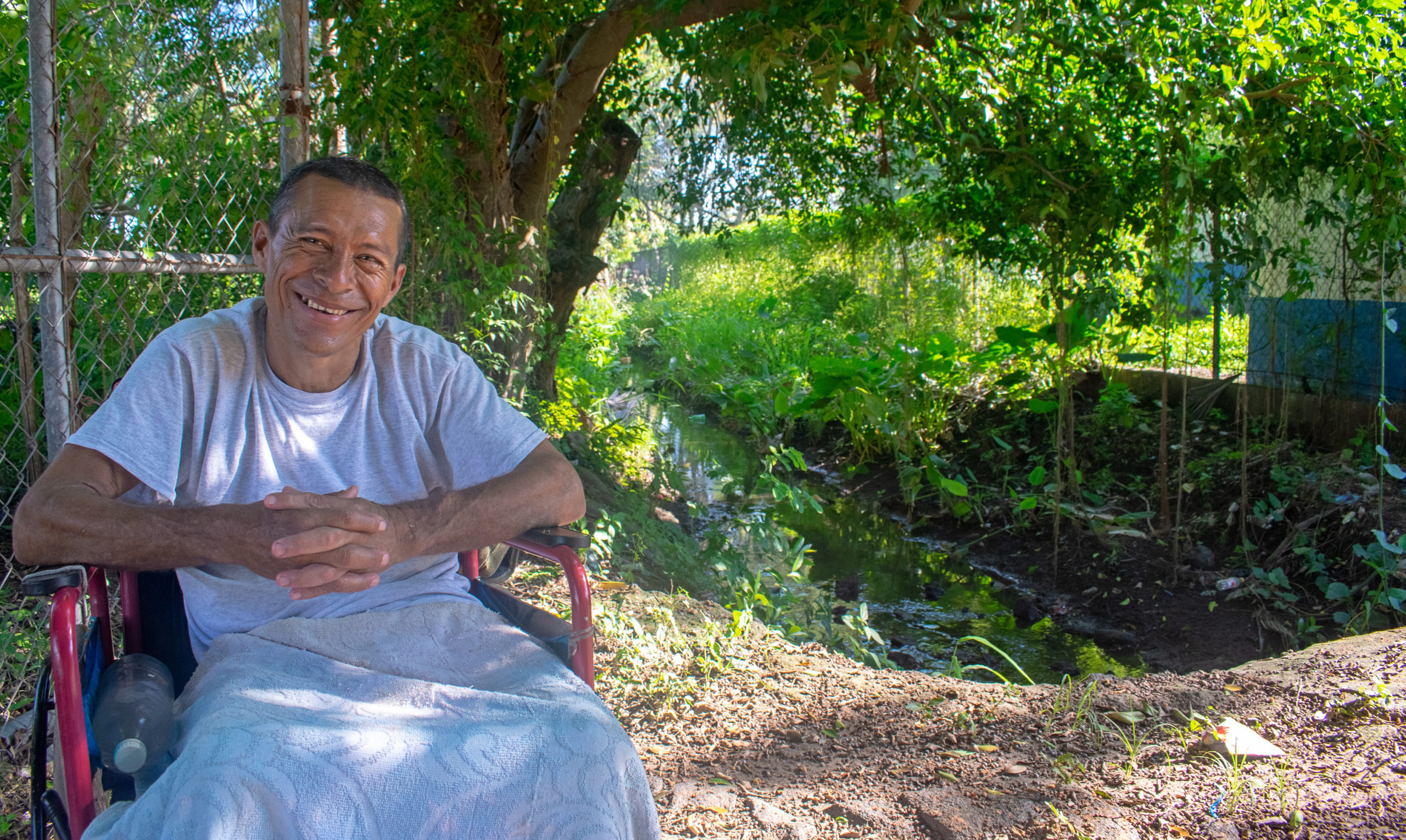 Mami Mizutori, UNDRR's worldwide representative, stated in reference to the current pandemic that: "On a global level, we are witnessing the enormous interdependence between human beings and our environment". The global interdependence, already evident for many years at the economic and cultural level, has now become more tangible with this virus that has reached every corner of this planet and can jump between humans interacting with anyone close to them.
Hopefully the appropriate measures of physical distancing will not light the fuse of mutual distrust or increase the assistentialist approach or indifference to the realities of exclusion. Hopefully, there will be those who will promote changes in social and institutional attitudes that will enable a greater presence and participation of people with disabilities in school, work or leisure activities, even with the alternative measures recommended in pandemic situations. Hopefully, despite quarantines and confinements, the distances separating people with and without disabilities can be shortened.
Nevertheless, good intentions are not enough to reduce these gaps or distances at a time when the response to the pandemic will most likely put other agendas, such as the disability agenda, on the back burner. It is therefore necessary to highlight the consequences of the pandemic on persons with disabilities and their families in order to promote and implement specific measures in this regard and, above all, to transversalise the disability perspective in all state or international cooperation programmes, services or policies.
We congratulate the Federal Ministry for Economic Cooperation and Development of the Federal Republic of Germany (BMZ) on its strategy for the inclusion of people with disabilities in German cooperation, which was recently published in late 2019. There is no doubt that guidelines, plans and strategies are steps forward that demonstrate that a subject is important for a given institution. Nonetheless, the challenge for donors and cooperation agencies remains not to make people with disabilities invisible in their programmes and to promote the reduction of gaps between people with and without disabilities in the social, economic and political spheres. All this is based on consulting people with disabilities, their families and organizations in the design and implementation of these cooperation programs, in order to make the slogan so often demanded by their organizations effective: "Nothing about us without us". "Nada de nosotros sin nosotros".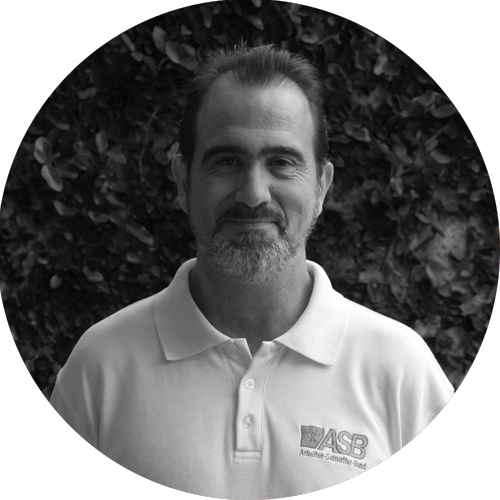 Alberto Gómez Susaeta
Coordinador Programa Inclusión ASB
Junio 2020
———————————————————————————————————————————
[i] Recursos sobre COVID-19 y Discapacidad (en español, junio 2020): https://bit.ly/2YdnFkJ
Resources about COVID-19 and disability (in English, June 2020): https://bit.ly/3f0JpXR