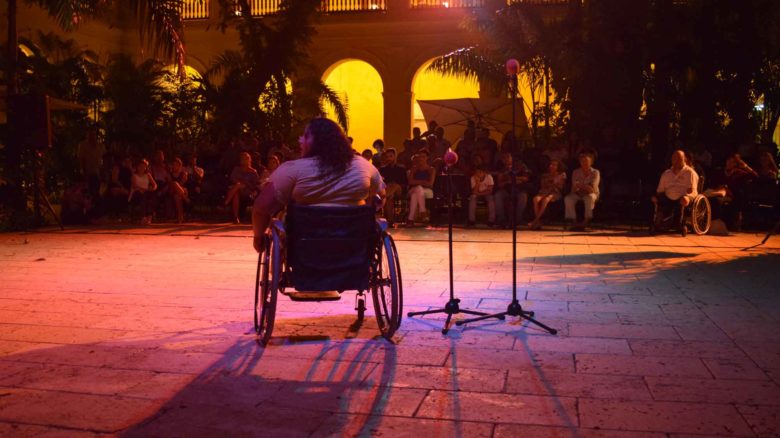 Radio Tormenta theatre play available on Youtube for one month
Inclusive theatre play will be available in sign language and with Spanish subtitles thanks to the partnership between CCEN, ASB Latam and FECONORI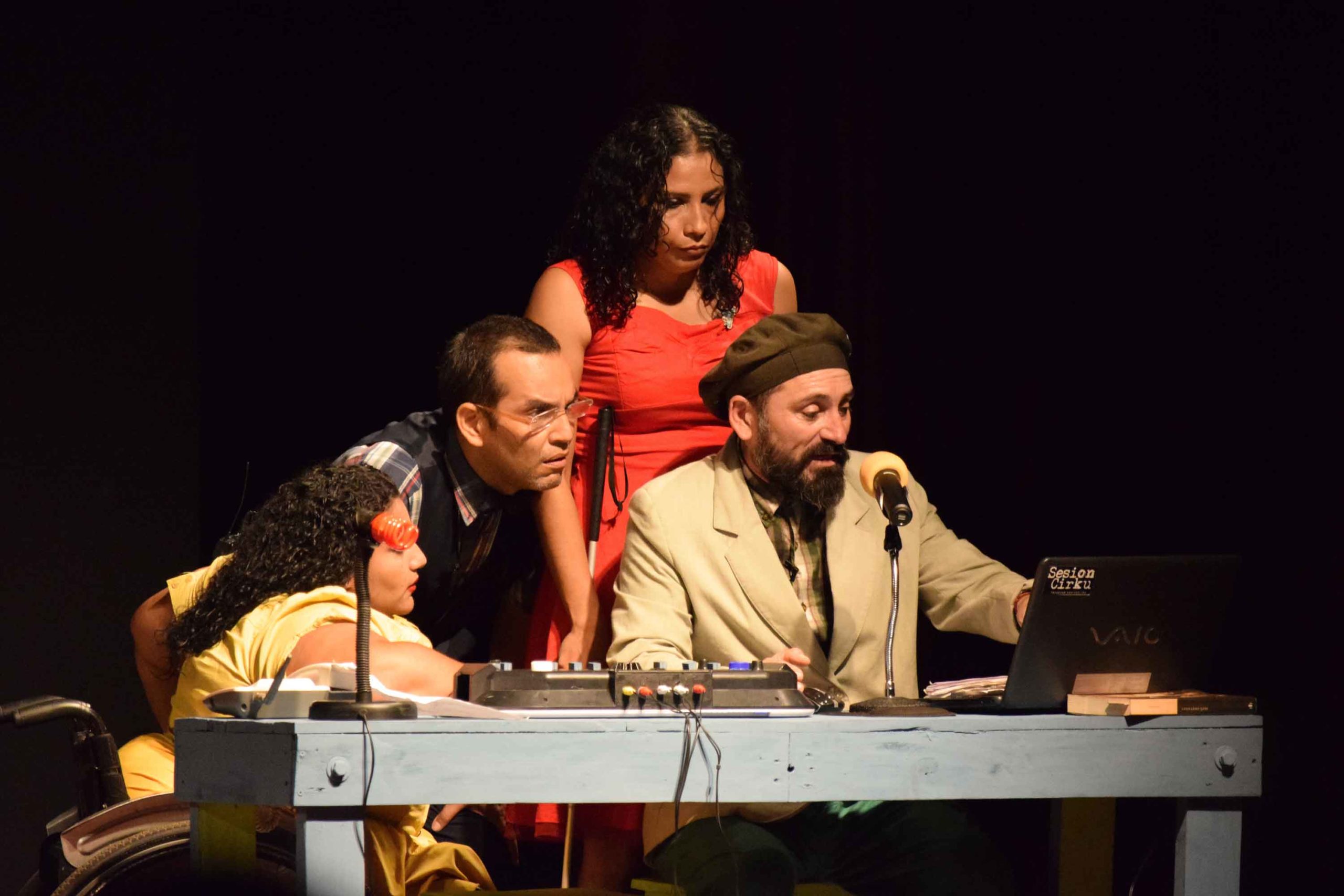 A group of radio announcers arrive at work one day. It's just another day in their daily lives. And as the programming moves forward, outside a storm, Carmela, becomes a hurricane and leaves them trapped in the radio studios. In the midst of their eagerness to survive, they try to inform the community about the situation, supporting the implementation of emergency plans at the family and community level and maintaining good spirits in the midst of the disaster.
This is the story of Radio Tormenta, an inclusive play that seeks to make the issue of social inclusion visible with a cast composed of artists with and without disabilities, and which has been available to the public on Youtube from June 9 to July 9, as a result of a partnership between the Cultural Center of Spain in Nicaragua (CCEN), the organization ASB Latin America and the Federation of Associations of People with Disabilities (FECONORI).
Directed by actress and theatre director Monica Ocampo, Radio Tormenta raises awareness of the need to include people with disabilities and older adults in disaster preparedness, prevention and mitigation as well as during the management of a natural disaster emergency.
The project was originally created in 2017 for the awareness campaign "Inclusion saves lives", which was implemented in Nicaragua, Honduras, El Salvador and Guatemala, within the project "Inclusion of people with disabilities and older adults in disaster risk reduction in Central America", executed by FECONORI and the Salvadoran Foundation CORDES, with the support of the German organization Arbeiter-Samariter-Bund (ASB), the Federal Ministry for Economic Cooperation and Development (BMZ) of the Government of the Federal Republic of Germany, and the CCEN/Embassy of Spain.
Radio Tormenta has been successfully presented in Central America and in 2018 it had a double function in Cartagena de Indias (Colombia) at the inauguration of the VI Regional Platform for Disaster Risk Reduction in the Americas, organized by the UN office for Disaster Risk Reduction (UNISDR), and at the Training Center of the Spanish Agency for International Cooperation for Development (AECID).
Closed captioning and sign language
Radio Tormenta is available with sign language on the CCEN Youtube channel and with Spanish subtitles on the ASB Latam channel..
The cast for this play is made up of María Cristina Aguilar (38 years old, visually impaired); Meybell Contreras (31 years old, physically impaired and in a wheelchair); Eduardo Espinoza (50 years old), an industrial engineer and actor from Quiebraplata y Oscurana Teatro and the Rubén Darío National Theatre Professional Company; and Viktorio Godoy (46 years old), a Chilean actor and juggler, member of Quiebraplata y Oscurana Teatro.